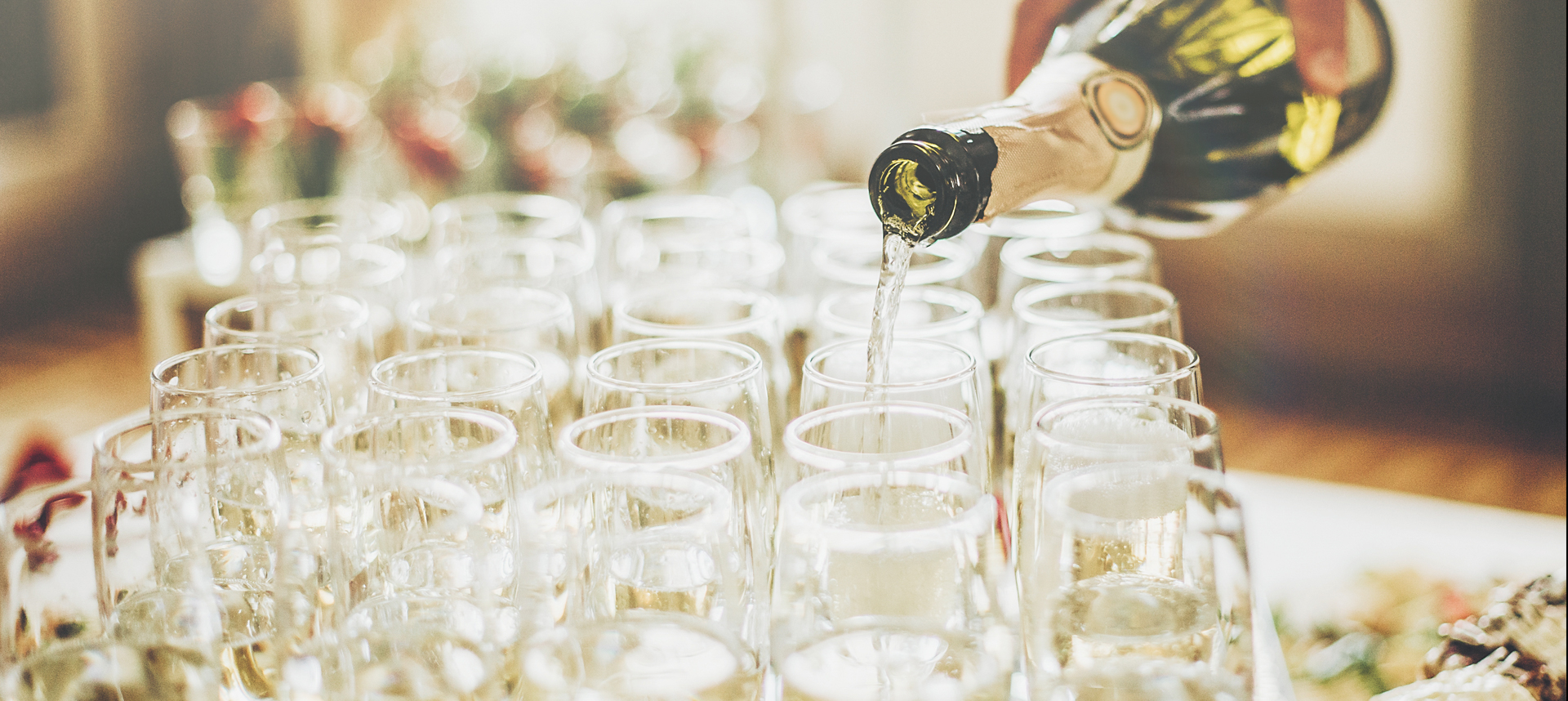 2020 summer Bar Catering Services
All bar services must be booked through Morgan Estate
The Premium
(2 or 4.5 - Hour Package)
Beer, Wine, Sodas, Bottled Water,
Wine Glasses, Disposables
Wine: House Selection Cabernet, House Selection
Chardonnay (Highly Rated Wine Selection)
Beer: 2 Domestic, 2 Imports (From list below)
$22.50 (2-hour) / $25.50 (4.5 hour) per person*
The Platinum
(2 or 4.5 - Hour Package)
Beer, Wine, Sodas, Bottled Water,
Wine glasses, Disposables
Wine: Sonoma/Napa Selection Cabernet,
Chardonnay and Moscato
Beer: 2 Domestic, 2 Imports, 2 Craft
$25.50 (2-hour) / $28.50 (4.5 hour) per person*
Cash Bar
Client is responsible for the difference if minimums are not met
(A credit card deposit is required for these charges), plus tax and 20% service charge
No Host Bar with "Premium" Package Beer, Wine, Sodas, Bottled Water, Wine Glasses and Disposables
$500.00 Set-up Charge plus min purchase
No Host Bar Set up with "Premium" Package Beer, Wine, Sodas, Bottled Water, Disposables only
$250.00.00 Set-up Charge plus min purchase 
Minimum Requirement of sales for Cash Bars
100-125 guest count = $1,150.00
125-150 guest count = $1,350.00
150-200 guest count = $1,650.00
Cash Bar Guest Charges:
Water:  $2.00
Sodas:  $3.00
Beer: $6.00 Domestic
Beer: $7.00 Import
Wine: $6.00 house
Wine: $9-12.00 Premium
Mixed Drinks: $7.00-$15.00
Additional Options Available:
Champagne Toast
(Premium Sparkling Wine)
For Guests, Served in Glass Flute
(Bride & Groom Complimentary)
$4.50 per person
Under 21 Beverage Bar
(Non-Alcoholic)
Limited to guests under 21 OR as an option
to add on to the cash bar
Assorted Sodas, Bottled Water, Juice
$8.50 per person
Full Bar Option
(add to beer and wine package price as follows)
Vodka, Tequila, Whiskey,
Gin & coke, diet coke, sprite, ginger ale, tonic,
bottled flat and sparkling water,
sweet & sour, OJ & cranberry juice
Add just to cocktail hour - $3.00 PP
Add to 2 hr package - $4.00 PP
Add to 4.5 hr package - $6.00 PP
Premium Beer Selections
Domestic: (Choose Two)
Coors Light | Coors Banquet | Budweiser | Bud Light
Import: (Choose Two)
Corona | Stella Artois | New Castle | Heineken
Platinum Beer Selections
Craft Beer: (Choose Two)
Ballast Point Sculpin IPA | Saint Archer Blonde Ale | Stone IPA | Hangar 24 Orange | 805 | Angry Orchard Crisp
Other Options may be available – Please Speak with our Catering Host
(Additional Charges May Apply)
* All charges are subject to 20% service charge and applicable sales tax *
Both Venue packages require the use of our Bar service.
State and local laws regarding the sale and consumption of alcohol will be strictly enforced. Guests may be required to show identification and no one under 21 or overly intoxicated guests will be served.
Final guest count is due no later than 14 days prior to event date. Client will be billed for any guests in attendance over the stated guest count.
We reserve the right to make substitutions in the event a specific brand is unavailable. Every effort is made to provide all labels listed.
We do not guarantee to have each and every individual brand of beer, wine, or soft drink available for entire event.
We reserve the right to shut down the bar at any time due to unruly guests and or outside alcohol on the premises.
Glassware loss and/or breakage will be billed at replacement cost, if applicable.
"They say you don't marry the person you can live with, you
marry the person you can't live without"